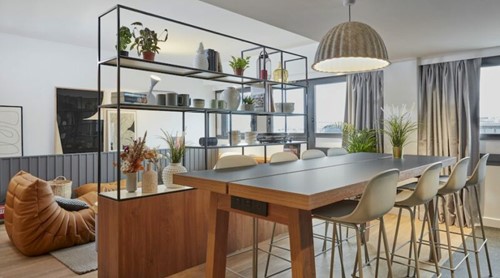 Next year the aparthotel company plans to focus on Abijan, Antwerp, London and Bucharest, as well as its home market of France with openings in Rouen and Boulogne-Billancourt.
Adagio recently opened in Qatar and Malta, two countries where the brand has not previously been represented and partnered with London Stadium with the opening of its four-star Adagio London Stratford.
Its new openings will bring its portfolio to 220 across the world.
The group has had franchise agreements in place since 2018 and today there are 18 franchise agreements with 15 more to come over the next three years.
The company has also launched some recent lifestyle concepts including the Adagio Access to Living Hub and Adagio Smart House and The Circle – Adagio's public area concept. All of these concepts can be seen in the company's first Coliving Concept flat, which opened in Paris in February.
Adagio has three product lines: Adagio, comfortable midscale/4-star aparthotels in central metropolitan locations; Adagio access, smart economy/3-star aparthotels in urban environments; and Adagio Premium, upscale aparthotels.