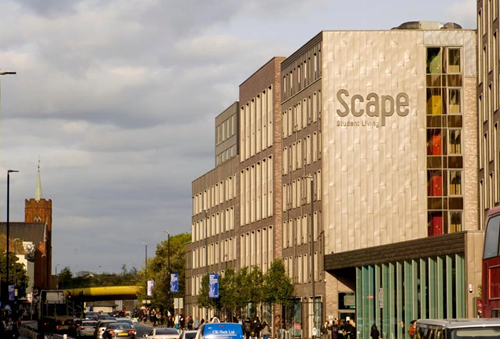 The consortium that will be taking over GCP is made up of Scape Living PLC and iQSA Holdco. Both companies are advised by Blackstone and funded by APG, GCP's largest shareholder with 11.1 per cent stake. 
The takeover, which GCP announced was a possibility on July 2, will be completed for GBP 969 million, as each company of the consortium will pay 213 pence per share. The takeover was supported by the company's board. 
News of GCP's acceptance of the consortium's offer greatly increased the company's share price. Shares rose 11 per cent to 214 pence each on Friday afternoon after the announcement was made. On the day before the offer was announced, July 1, the company's shares were valued at 163 pence, making Friday's closing price a 31 per cent premium. 
GCP cited reasons for accepting the offer as uncertainty about the future, as 73 per cent of the company's rentals in the 2020-2021 school year were from overseas students. 
In a statement, CGP said: GCP Student said: "In arriving at its recommendation, the GCP board has factored in the increasingly positive news flow in recent months, most notably the Covid-19 vaccine rollout as well as the extremely strong investment appetite and transaction activity in the purpose-built student accommodation sector. However, the GCP board has tempered these factors with a recognition that, because of the continued global impact on travel caused by the Covid-19 pandemic and the effect of Brexit on student movement from the EU, there remains considerable uncertainty on occupancy levels for at least one further academic year and possibly beyond. Consequently, whilst the GCP board remains confident in the standalone prospects for GCP, having negotiated several improved proposals from the consortium the GCP board believes that the acquisition allows shareholders to capture anticipated future value today, whilst eliminating the associated uncertainties."