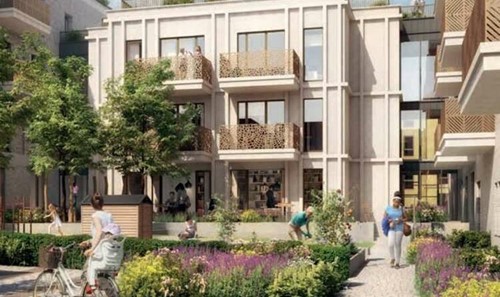 Submitted by Vertex Living Ltd, the development will be located at the former headquarters of the National Institute of Agricultural Botany, Cambridge.
The plans mean the former headquarters would be spared but all other buildings on the plot would be demolished to make way for the new development.
The proposal includes the 202-bed aparthotel, 291 flats for rent, a swimming pool, gym, coworking space and a miocrobrewery.
The original plans were put forward for a for public consultation in 2020.