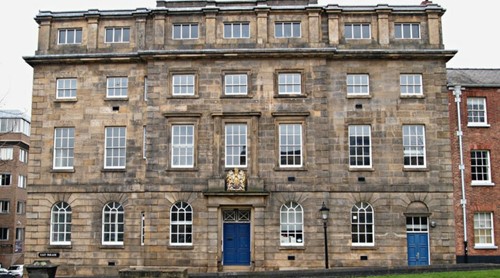 The Grade II-listed building will be sympathetically converted by Purcell (architects and heritage consultants) and Pinebridge Estates into an 18-room aparthotel.
Located opposite Sheffield Cathedral, the old court building will house one and two-bed apartments and studio suites.
The property has been vacant for more than four years.
A spokesperson for Purcell said: "The finished aparthotel will bring sustained public benefit through the restoration of various features of the property, by returning a long-vacant building in the heart of Sheffield back into use."
Two uses for the building were submitted for planning approval in September last year.