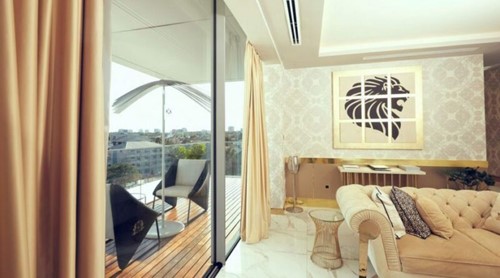 Radisson Individuals has made its debut in Ghana after rebranding a hotel as Number One Oxford Street Hotel and Suites, in partnership with Belfast City Management, a wholly-owned subsidiary of Kwarleyz Group.
The property offers 108 rooms and suites including serviced apartments and is located on the doorstep of Accra's financial district and just 4km from Kotoka Accra International Airport.
Apartments will feature ensuite bedrooms, a separate living room and fully equipped kitchen and a balcony. Guests at the hotel will also enjoy a fitness centre, spa, terrace and restaurant with a contemporary à la carte menu.
Tim Cordon, area senior vice president, Middle East & Africa at Radisson Hotel Group, said: "We are delighted to mark our official debut in Ghana and maintain the momentum of our new Radisson Individuals brand in Africa with the rebranding of this landmark hotel, Number One Oxford Street Hotel & Suites. Africa presents a key opportunity for Radisson Individuals, as it perfectly responds to the evolving demands of the continent's market for both hotel owners and guests."
Nana Kwame Bediako, CEO of Kwarleyz Group, founder of Belfast City Management and owner of Number One Oxford Street Hotels and Suites said: "We provide our guests with multiple separate fully functioning spaces, whether they stay for a short while or remain in residence with us for an extended period." 
As a member of Radisson Individuals, Number One Oxford Street Hotel & Suites will be integrated into Radisson Hotel Group's global platform.
Radisson Individuals is also set to open a second hotel on the African continent with La Maison Blanche Tunis, in Tunisia, in January 2023.