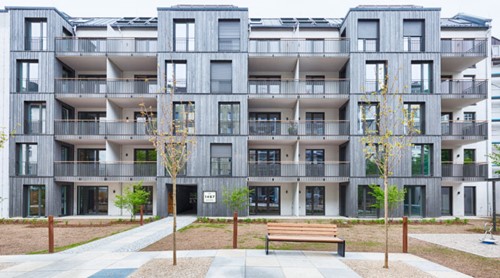 Located in central Munich, Synergy@1487, offers two-bedroom apartments with balconies, desk and workspaces, fully equipped kitchens with stove, oven and dishwasher, washer/dryer and secure underground parking. It carries the green bonus of being Synergy's third EMEA plastic-free property, entirely void of single-use plastics and micro-bead toiletries.
Synergy@1487 is 10 minutes by public transport to the city centre and 45 minutes to Munich Airport.
The company has had a positive start to this year with its European managed portfolio growing by 258 per cent since the start of 2022. It also recently announced Robert Alley had joined as EVP International from Roomzzz.
Stephen Hanton, president international said: "We've entered a strategic and purposeful growth phase as we look to expand our managed portfolio to ensure our clients have access to affordable apartments as they ramp up relocations and business travel again. Our approach is to seek exceptional partners, like those at the 1487, that can help us answer client demand with high-quality apartments backed by exceptional, attentive, around-the-clock hospitality services".
LauraJane Igoe, supply chain manager, EMEA added: "It's no secret: finding an affordable apartment is tough these days no matter if you're in San Francisco, New York, Dublin, London, Hyderabad, Singapore, or Beijing. To better control market uncertainty and rising rents, we approached our partners at the 1487 and worked out a creative deal to stabilise our position in Munich and guarantee access to quality apartment at an affordable price point".
Synergy is a member of The Ascott Limited (Ascott), the international lodging owner- operator based in Singapore. Spanning more than 200 cities in over 30 countries, Ascott's serviced residence and hotel brands include Ascott The Residence, The Crest Collection, Somerset, Quest, Citadines, lyf, Préférence, Vertu, Harris, Citadines Connect, Fox, Yello, Fox Lite and POP!