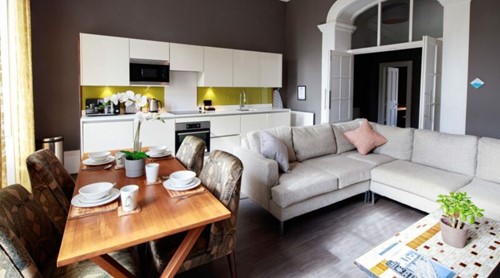 Charlotte's Rise is being opened up as serviced apartments when it would usually be left empty as students return home for the summer.
Opening from June until September, Charlotte's Rise offers apartments with fully equipped kitchens, double beds, en suite shower rooms and laundry facilities, making them ideal for both business and leisure travellers wanting more space or extended stays.
Christine Anderson, operations and revenue manager said: 'We are pleased to be able to open Charlotte's Rise again this year. After last year's success and an abundance of happy guests, it seemed only natural to continue this into this year's summer.'
The serviced apartment provider has also expanded their offering, with all three of the Charlotte Street properties being open to the public, as opposed to just number 15 that was open last year.
Urban Creation recently added five more serviced apartments to its Bristol portfolio.