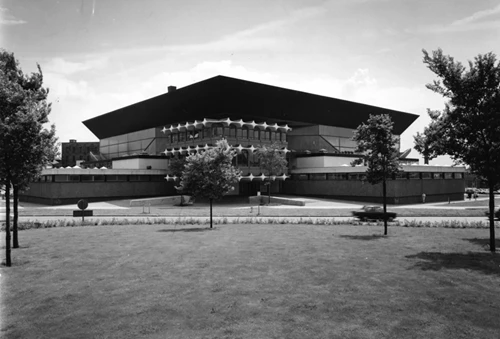 The 2.8-acre site has been used as a car park since the pool was demolished in 2009.
Joint venture partners Marrico Asset Management and Helios Real Estate have been selected as preferred developer for the project, to be known as Lisbon Square, by Leeds City Council.
A spokesman said: "Plans for Lisbon Square, which sits in the heart of the city's West End business district, include Grade A office accommodation, student apartments, residential apartments, an aparthotel and further retail and leisure provisions. The partnership expects to submit a planning application in spring 2021."
"DLA Architecture has a long-standing professional relationship with Marrico having already advised on its other major Leeds schemes including Central Square and the proposed new 300-bed hotel at Sovereign Square. The DLA was selected to advise on Lisbon Street because of its expert knowledge of Leeds architectural landscape and council aspirations to enhance the city's public realm and connect this part of Leeds with other parts of the West End district," the spokesperson added.
Marrico partner Mark Barnes said: "We are excited by the Lisbon Square proposals, which would transform the former pool site and play a key role in bringing more investment and growth into the west end of the city centre. Since selection we have spent the intervening period working with DLA to refine our design to meet the changing needs of occupiers and maintain momentum despite current economic challenges. The result is a scheme which would be a major asset to the city. We face challenges in the current environment, but we are confident that our design will be compatible with market demands going forward."
Jason Clarke, director at DLA Architecture said, "We are delighted to be working with the whole team to design an inspiring new environment deserving of this critical site in Leeds city centre. Whilst it is important to realise the capital value of such a central location, it is also a pre-requisite that we balance this with strong public realm, creating strong linkages to neighbouring West End sites such as Park Square and Wellington Place."
"Our design proposals will balance impressive and engaging buildings with new green spaces in line with the Council's 'Our Spaces Strategy'. It will embody the joint vision for a 24/7 destination supporting sustainable growth, offering a dynamic transition between the city centre's financial core and neighbouring residential and riverside localities," he added.