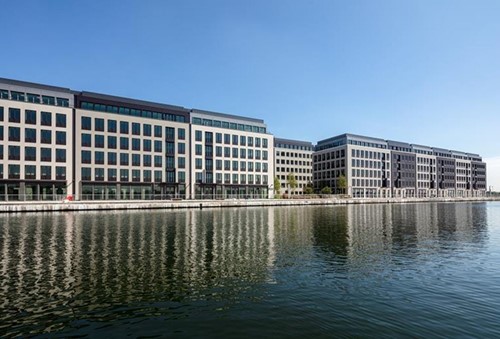 The move follows a series of letting deals at the scheme falling through due to the pandemic.
The cubes are designed to be a hybrid of working from home and working in an office. The permanent three-by-three metre installations will feature a desk, chair, broadband, a sink, microwave, mini fridge and day bed. Each will have its own window and will be soundproofed and air conditioned.
The cubes will be paired with communal space such as boardrooms and kitchens.
ABP chairman Xu Weiping told Property Week the cube will not only keep workers safe from the risk of Covid-19, but will also enhance the equality in offices: "A very important feature about the Cube is that everyone will be able to enjoy their private space. Usually the space that an employee has will largely depend on their rank. So if you're in senior management, you get your own office, and if you're an employee you only get a desk. That should change in the future, so we want to be able to ensure equality in the space, whether you are a junior employee or the director of a company."
The cube product will be available for individual members as well as traditional leaseholders, and ABP has also developed the online platform A-Hub to link members together. Features will include networking events, online courses and entrepreneur and investment clubs.
Xu said: "Because of the coronavirus a lot of companies and our potential clients are reconsidering where they want to relocate, and the size of office that they might need. We haven't been told for sure by potential clients that had expressed interest whether they want to proceed with moving to Royal Albert Dock," Xu continued. "And we understand where they're coming from. None of the key office areas, such as Bank, Canary Wharf or Mayfair, are operating normally at the moment."