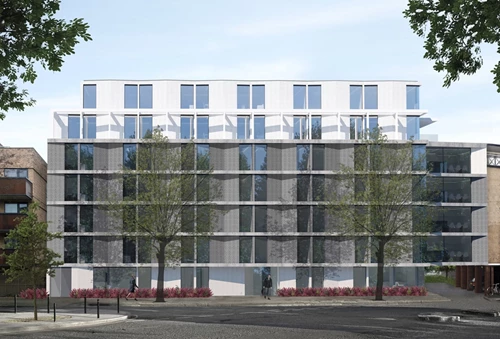 Barings, which manages real estate investments on behalf of its parent MassMutual insurance company and third-party investors, is targeting €350 million of investments across PBSA, BTR and micro/serviced living.
Gunther Deutsch, head of Europe real estate transaction at Barings, said: "The UK remains one of the highest-ranked countries in the world for higher education and we believe this transaction presents an opportunity to invest in two high-quality schemes at an attractive entry point that will help to meet growing demand."
The transaction is Barings' first PBSA investment in Europe and the start of a wider living investment strategy in key markets including the Nordics, the Netherlands, Germany, the UK, Italy, France and Spain.
It "will work with strong and experienced developers as we build our product pipeline and increase investment volumes", Deutsch added.
The London and Manchester assets, which are being developed by Alumno, are scheduled for completion in time for the 2022/23 academic year, Barings said.
The London scheme, on Bermondsey Spa Gardens, will comprise 143 beds, while the Manchester building, situated within the campus of Manchester Metropolitan University, will contain 62 studios.
Darren Hutchinson, managing director and head of UK real estate transactions at Barings, said: "These are two high-quality PBSA assets in very strong locations in London and Manchester, which are both undersupplied markets supported by strong universities and a deep occupier demand. We are excited to work with Alumno to create well designed, contemporary accommodation that will appeal to a wide range of students."
David Campbell, founder and managing director at Alumno, said: "This is a huge boost for our business coming into 2021. It also highlights the confidence in bringing forward major investment into the PBSA sector, which has again demonstrated its resilience during these challenging times. We very much look forward to working with the Barings team and developing our relationship further and believe this will be the start of a strong, long term partnership."