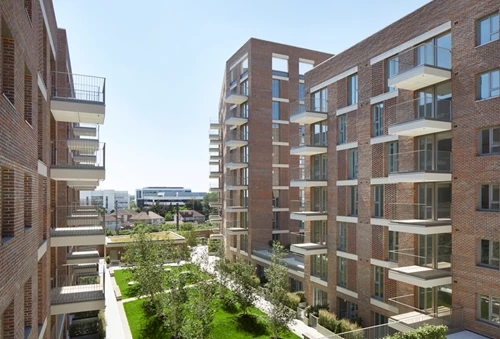 Instead of paying the usual deposit of a month's rent, flatfair's No Deposit Solution allows tenants to secure a home with a smaller, one-off check-in fee of one week's rent plus VAT. At the end of the tenancy, any damages or outstanding bills are paid for directly by the tenant.
Fizzy Living, the BTR arm of the Metropolitan Thames Valley housing association, is launching the scheme at a property in Hayes, west London, and will be rolled out across seven other locations in the capital.
Harry Downes, managing director at Fizzy Living, said: "Our slogan 'reinventing renting' reflects a straightforward, uncomplicated way of renting. We don't rest on our laurels and are constantly seeking out ways to make everything simpler and easier for our tenants who are at the heart of everything we do. flatfair's 'No Deposit' solution is a great example of that, and we're pleased to have partnered with it to offer this game-changing alternative to the traditional deposit."
Franz Doerr, chief executive of flatfair, said: "Both Fizzy Living and flatfair are working towards a common goal, that being to make renting more streamlined, accessible and fairer for everyone. Damage deposits are often cited as an enormous barrier for renters, so we are delighted that future residents at Fizzy Living will be able to instead choose our No Deposit Solution and avoid expensive up-front costs. Together, Fizzy Living and flatfair are creating a model of renting which is fit for the 21st century."