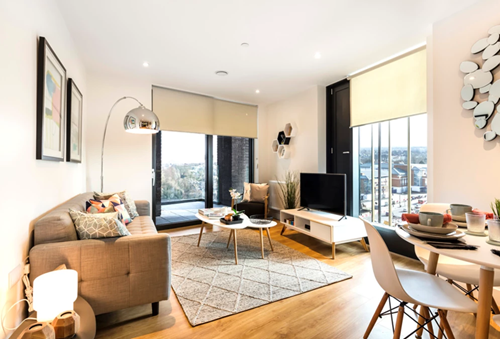 The company, which owns and operates seven locations in and around London – Epsom, Canning Town, Hayes, Lewisham, Poplar, Stepney Green and Walthamshow – has typically offered flexible leases with an initial term of six months. However, after observing the changes in the preferences and behaviour of renters, Fizzy Living is pivoting some of its offering towards rental leases starting from an initial three months.
Fizzy Living managing director Harry Downes told Showhouse magazine: "The importance of having a safe, secure home to live in is more prevalent now than ever and we are proud to be the first in the capital to introduce short-term rentals, giving greater flexibility to residents. With restrictions easing and a slow return to normal life on the horizon, we know that people are looking to return to life in London.
"We've seen a substantial increase in enquiries about rental properties and believe this new short term rental option will be welcome to many," he added.
Providing pet-friendly flats, apartments and townhouses, the company will continue to offer a diverse range of flexible rental options that cater to the needs of its renters, particularly with its properties being predominantly based in accessible and commutable locations.
Last month, Fizzy Living became the first UK-based company to achieve a WiredScore Home rating across its entire portfolio, in recognition for its "digital infrastructure and the exceptional level of connectivity that its residents benefit from".
WiredScore Home is a digital connectivity rating scheme for the BTR market which ensures landlords can better communicate the quality of the in-home digital connectivity experience that their properties provide.
To date, WiredScore has certified over 20,000 homes across the UK and Ireland.