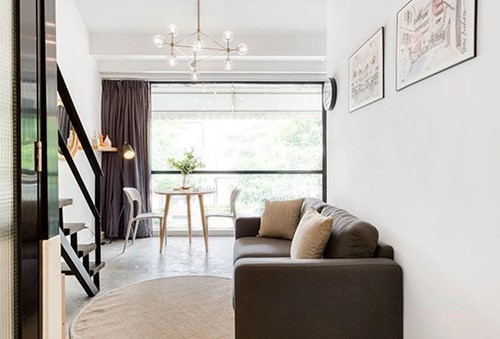 The units include studios, one-bedroom and two-bedroom apartments.
The properties in Tiong Bahru occupy 18,000 square feet in total and are located at Hoot Kiam Road, Zion Road, Tiong Bahru Road, Moh Guan Terrace, Chay Yan Street, Tiong Poh Road and Guan Chuan Street.
Hmlet has several co-living spaces that operate from redeveloped heritage buildings under its wing. Last year, it launched Hmlet Yong Siak, Hmlet Echelon and Hmlet Cantonment. Hmlet Cantonment has achieved 90 per cent occupancy since its launch in September.
CEO of Hmlet Yoan Kamalski says that these properties will offer greater flexibility and more housing options in close proximity to the CBD. Hmlet aims to "fulfil the needs and wants of people who want both privacy at home and a social life" by transforming under-utilised real estate and managing on behalf of landlords.
Hmlet now manages 48 properties in Singapore, and more than 1,000 rooms. It also operates in Hong Kong, Australia and Japan.