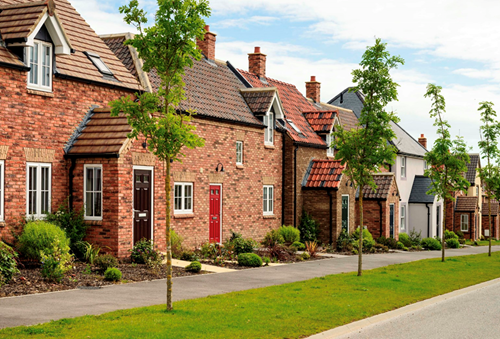 The new venture will partner up with UK housebuilders and aims to deliver 1,000 homes each year from 2024.
The suburban BTR (SBTR) schemes will be community-focused and offer security of tenure and flexibly. The developments will offer a mixture of houses, apartments and outdoor spaces, which L&G plans to make net zero carbon by 2030.
Legal & General aims to be the UK's first choice SBTR platform "creating much needed, high quality family homes in areas connected to schools, transport infrastructure and key amenities".
Legal & General CEO Nigel Wilson said: "As we prepare for economic recovery, businesses like ours must continue to invest in our future. In light of the pandemic, it is more important than ever that we deliver the houses that our society needs to address structural shortages across every dimension of the market. We are still falling far short of the over 300,000 new homes needed each year."
"To support this growing need, Legal & General has deployed institutional capital at scale to revolutionise affordable housing, later living, the urban rental market, build to sell and to speed up construction through modular housing. It's now time that we play a significant role in the suburban single-family rental housing market. Legal & General have the will, the capital and the deep sector knowledge to invest and drive real impact."
David Reid, managing director at Legal & General Build-to-Rent added: "Build to Rent as a sector has consistently demonstrated value to investors, delivering robust and defensive income streams, suitable for patient capital investment. It has shown significant resilience throughout the current crisis with strong rental collection and occupancy rates. With working practises and demands changing rapidly, this is an appropriate time to broaden Legal & General's BTR investment, into the suburban single-family housing market."