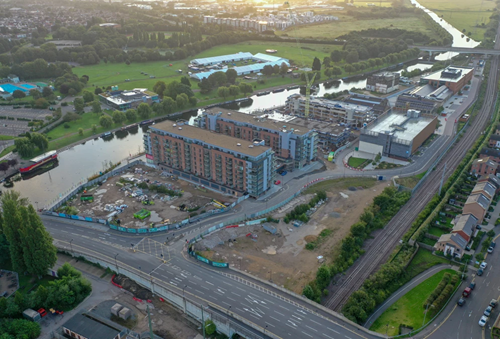 An internal job posting for Citra Living said the new business had a strategic challenge of reaching 10,000 units by 2025 and 50,000 by 2030, according to a report in the Financial Times.
The largest private rented residential owners currently are London & Quadrant, Sigma Capital and Grainger, each with around 9,000 units.
The job advert said Citra would consider acquisitions and M&A opportunities to reach its targets. Lloyds Bank has launched the division partly in response to continued low interest rates which have made mortgage lending less profitable.
It will predominantly build its portfolio by acquiring units from housebuilders and has recently signed a strategic partnership with Barratt Developments.
Citra's first completed development will be Fletton Quays in Peterborough where 45 apartments have been acquired. The aim is to acquire around 400 properties by the end of the year and to double that target next year.
To reach its target of 10,000 homes by the end of 2025 Citra will need to almost double the size of its portfolio every year.