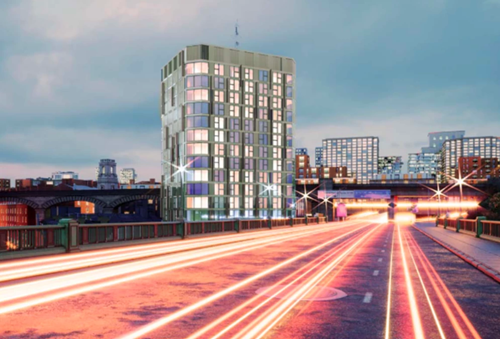 It plans to turn spend a further £18 million to convert the 18-storey office block adjacent to the Tyne Bridge into 250 coliving apartments aimed at graduates and young professionals.
Amenities will include commercial-sized gym, yoga and spin studios, a private residents' coffee lounge, bookable private dining rooms, an AV/cinema lounge, co-working area and a community accessible event space.
The development will be Beech Holdings' first outside its Manchester heartland as it looks to expand across the UK.
Stephen Beech, chief executive and founder of Beech Holdings, said: "We've been working on this deal for some time. Many people will know the building and will no doubt share the same desires to bring it back to use. This area of Newcastle city centre has been somewhat overlooked in recent years, but we're excited to be able to transform this unloved property into modern, beautiful homes for Newcastle residents. We want to invigorate and revive the area's community and business eco-system, and that comes with an injection of people. We want to offer a super-premium, but affordable choice of living in the city centre."
He added: "My team and I are committed to Newcastle, we've felt warmly welcomed by the authorities and community; this is the perfect next step for Beech Holdings' growth into other regions of the UK. Our interest in Manchester will continue, but our model of creating low-carbon, tenant-focussed, high-specification homes for young professionals, new graduates and students will offer Newcastle a much needed residential provision in the city centre that is desperately undersupplied."