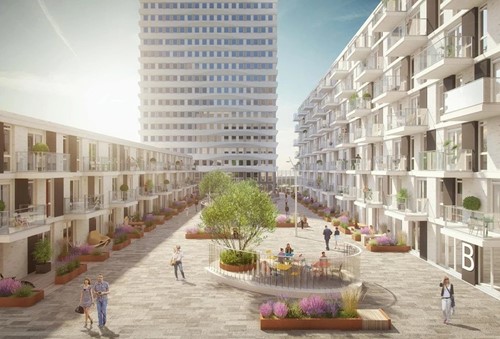 The apartments are part of a 2018 investment venture between KKR and Round Hill which saw the two firms acquire a 3.1-hectare site in Utrecht, which was developed with a mix of student and residential housing units.
The acquisition cost has not been revealed.
KKR and Round Hill will retain the derelict Oudenrijn hospital building, which continues to be renovated alongside a newly constructed 23-storey building will provide more than 650 purpose-built student accommodation beds.
"This transaction is the latest stage in our joint venture with Round Hill Capital, as we continue to develop high-quality properties in a market with strong economic fundamentals and undersupply of student and residential accommodation. We see the Netherlands as an important real estate market and will continue to look for opportunities to invest in developing quality assets," said Seb d'Avanzo, KKR managing director.