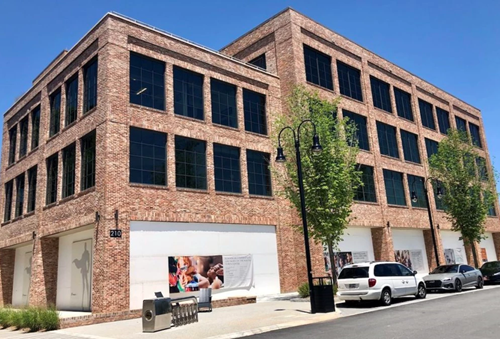 Coworking operator Roam has announced plans to open the Trilith location, its seventh property, in the town's Two-Ten office building, which will include both desks and offices for rent. Membership rates will be available for two-or-three-month terms, month-to-month rates, or daily rates.
The facility, which is in close proximity to Trilith Studios, one of the largest movie studios in the country, will include boardrooms for up to 16 people and four training rooms that can accommodate up to 60 people, along with individual offices, desks, and other smaller meeting spaces. Screening and podcast rooms will also be available.
Peyton Day, CEO of Roam, said: "After a year of working from home, many professionals have found it difficult to maintain energy, stay productive and produce their best work while working amidst the distractions of home environments. As some corporate offices remain closed and others operate at a limited capacity, shared workspaces like Roam complement hybrid work models by offering a productive and energizing office solution."
In a similar fashion to Roam's other properties, the Trilith property will include business class WiFi, a coffee shop, printing services, and other amenities.
In addition to Roam's new coworking space, Trilith's town centre has other new developments in progress including restaurants, a wellness centre, a movie theatre, and more.
Rob Parker, president of Trilith, said: "Roam's intentionally designed workspace will provide an inviting and productive setting for collaboration, creativity, ideation and inspiration — many of the principles in which Trilith was founded. Flexibility is key for many professionals and this new coworking space will provide individuals and businesses a unique solution at a cost-effective price."