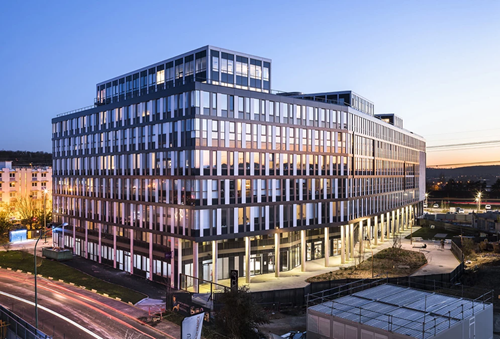 The financing transaction will be used by the Brookfield-owned company to refinance the existing debt backed by the 1300-bed ECLA existing residence, and finance the acquisition of a plot next to its existing ECLA student asset, a nine-story building in the Paris suburbs to expand its ECLA campus.
The 550-bed extension will be completed by Océanis, UXCO's sister development company.

The new residence will be the largest PBSA asset in continental Europe with over 1800 beds and will open its doors at the start of the academic year commencing in September 2023.

With the aim to invest more than €1 billion in its French PBSA platform by 2023, this new financing comes at a time when UXCO Group is executing its pipeline to reach a total of more than 18,000 beds under operation by 2025, compared to 7,500 in October 2021.

Emmanuel Pariente, CEO of UXCO Group, said: "This new financing is proof of the continued confidence placed in our model by our long-standing partners, BNP, which have supported the Group since the creation of the ECLA concept in 2018. We would like to thank the team at BNP Paribas for their continued support."

Alban Tézenas du Montcel, director within the Real Estate Capital Markets team of BNP Paribas, said: "We are pleased to support UXCO Group in their continued development. This represents an important milestone for the group. After 3 years in operation, the management has demonstrated their ability to drive the sustainability of the ECLA model and grow the company, particularly through new acquisitions."
The ECLA Campus is one of the assets included in the property tour on day one of the Recharge 2022 event. Click here for more information.