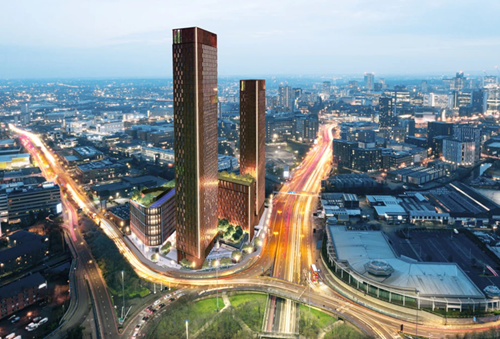 The scheme features studios ranging from 20 to 35 square metres, in response to planning criticism of previous coliving shames which had units less than 15 square metres in size.
Woodbourne chief executive Tani Dulay said: "This is more about homes, about places where people can truly live with comfort and without compromise. This is about appealing to a demographic that hasn't been catered to in Birmingham — those who would like to live in the city centre but can't afford to."
"We're been taking the city council on a journey, because I think some local councils have had their views of coliving tainted, and rightfully so, by early London schemes which were effectively converted student housing with very small rooms. Coliving at Curzon Wharf is completely different; our units are significantly larger and the amenity space on offer is also greater than any other residential scheme in the city, including build-to-rent."
Woodbourne's application for Curzon Wharf is expected to come before Birmingham City Council planners later this autumn.