As part of the dynamic nature of the Urban Living Festival and the subject matters across the converging hospitality and real estate assets classes - we ensure to keep ahead of the trends and on the pulse to host a series of focused 1/2 day events across the year, in addition to the main festival of ideas in July.
The sessions are timely curated, bespoke sessions for urban innovators and investors at the cutting edge of contemporary hospitality, real estate and living.
Serviced Apartments Urban Living Insights –
10 May,

The Montcalm, Royal London House, London
STRZ & Urban Living Insights & Shortyz Awards – 18 May - Tower Suites, Blue Orchid Hotel, London
Work / Office – 15 September, 25 EP, 25 Eccleston Place, London
Hotels / Hospitality – 26 October
Build To Rent – 3 November
Senior Living - 17 November
---
DOWNLOAD FOR MORE INFORMATION
---
NEXT ONE: 15 September 2022 ULI - Work / Office
25 EP, 25 Eccleston Place, London
Sponsored by H+G Furnishings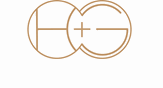 ---
Previously hosted sessions:
May 18 2022
Short Term Rentals - Urban Living Insights & Shortyz Awards, Tower Suites, Blue Orchid Hotels
8.30 – 09.05 Tea, coffee and pastries: Reach out to somebody you don't know and learn something new
9.05 – 09.25 Welcome + sponsor introduction: What makes short term rentals today's most exciting hospitality and real-estate asset class.
9.25 - 10.00 INVESTMENT TRENDS: VALUATIONS, MERGERS AND ACQUISITIONS – WHO, WHAT WHERE, NEXT
Speakers:
10:00 - 10.30 NEW INVESTMENT MODELS: FLEX RENTALS AND BTR: Hear from leading investors and developers on the intersection of the vacation rental and BTR sectors. 
Speakers:
10.30 - 11.00 WHAT'S NEXT FOR DATA, TECH AND AI? ENABLING SMART SHORT-TERM RENTAL DECISIONS FOR ENHANCED PROFITABILITY: A look at innovative property, channel management and distribution solutions to maximise efficiency, productivity and demand. what's next?
Speakers:
11.00 - 11.30 Tea, coffee and light bites: Time to network and connect.
SPONSORED BY PRICELABS & FLYWIRE
In partnership with AJL Atelier
May 10 2022
Serviced Apartments Montcalm Hotel, Royal London House, London
08.30 – 09.15 Tea, coffee and pastries - reach out to somebody you don't know and learn something new
09.15 - 9.30 Welcome and sponsor introductions
09.30 – 10.15 Investor sentiment: How serviced apartments and extended stay became the stars in the hospitality firmament, and is the asset light model on the rise?
• Robert Miles, director, Fortress Investment Group
• Ragnar Jongen, investment manager at DN Capital
10.15 – 10.45 Green finance, social purpose and the role of ESG in the serviced apartment space
• Presentation by Andrew Harrington, partner, AHV Associates
10.45 – 11.15 Business travel has changed forever. How can serviced accommodation providers adapt to the new landscape?
Panel discussion featuring:
• MJ Paschall, senior vice president, AKA Hotel Residences
• Shabina Awan, head of partner development, SilverDoor
• Carol Fergus, director - global travel, meetings and ground transportation at Fidelity International
11.15 – 11.45 Tea, coffee and light bites – more time to connect and do business
SPONSORED BY H & G DESIGN & Flying Butler
___________________________________________________________________
In 2021, we hosted a week long series of online webinar sessions [March 2021] sponsored by Yardi. 
To view the whole playlist click HERE​
---
Monday 1/3/2021, 10:00 - 1100hrs GMT:
Understanding urban living markets: how are hospitality and real estate asset classes performing and what's the outlook? 
Host: George Sell, Editor-in-chief, IHM
Quickfire presentations from:
Alex Robinson, Senior Manager - Industry Partners, STR (Hotels and Serviced Apartments)
Fred Lerche-Lerchenborg, CEO, Lavanda (Student Housing)
Sarah DuPre, Sales Director, AirDNA (Airbnb and Short Term Rentals)
Susan Tjarksen, Managing Director, Cushman and Wakefield (Co-Living)
Watch the replay HERE
---
Monday 1/3/2021, 14:00 - 15:00hrs GMT: Investment strategies of the future.
Discussing the unique opportunities investors expect to see in 2021 and beyond.
As the UK transitions outside of the EU, and the crisis passes, how are real estate investors adapting to the accelerated trends and structural changes affecting a range of asset classes. How is this affecting liquidity and pricing and will we see more distressed opportunities on the horizon? What will the risk / reward spectrum look like and how will investors drive forward capital allocations and adjust risk strategies.
Host: Piers Brown, CEO, International Hospitality Media
Nick Barker, Director, Gravis Capital
Jonathon Ivory, Managing Director, Packaged Living
Patrick Smith, Investment Director, Frogmore
Freddie Wonnacott, Associate Director, M and G
Watch the replay HERE
---
Tuesday 2/3/2021, 10:00 - 1100hrs GMT: Battle of the assets classes (Hybrid accommodation vs Hotels vs Serviced Apartments vs BTR vs Student Housing vs Senior Living) - who will be the 'winners' post-crisis

Light-hearted but with a serious message, each speaker has 5 mins max to convince the audience the hospitality asset they represent will be the most favoured investment class post-crisis. Each member of the audience has an imaginery £100 million GBP to allocate, who will be the winner?
Host: Neal Gemassmer, VP International Yardi
Philip Camble, Director, Whitebridge Hospitality (Hotels)
Harry Douglass, Associate Director - Hospitality, HVS (Hybrid accommodation)
Jo Winchester, Executive Director, CBRE (Co-living)
Honor Barratt, Managing Director, Birchgrove (Retirement Living)
Ben Davis, Co-founder, Saxbury (Serviced Apartments / Extended Stay)
James Pargeter, GAA (Build To Rent)
Paddy Allen, Head of operational capital markets, Colliers International (Student Housing)
Watch the replay HERE
---
Tuesday 2/3/2021, 14:00 - 15:00hrs GMT: How technology is powering Build to Rent (BTR)

What role can technology play in helping manage the relationship between landlords, operators and residents and is the BTR sector wholeheartedly embracing the use of technology?
You will learn:
How technology continues to develop, not only to meet current needs, but the future requirements of both operators and residents in a rapidly evolving, service-driven space.
Tips and challenges on defining requirements and implementation
Cost v reward conundrum
How important tech-enabled properties are from an investors' perspective
Host: Dave Butler, CEO, UKAA
Jo Vandebergh, Chief Enabling Officer, Bringme
Justin Harley, Regional Director, Yardi
Martin Zdravkov, Head of Residential and Impact Investments, LaSalle Investment Management
Sibel Osman, Head of PRS, Rendall & Rittner
Watch the replay HERE
---
Wednesday 03/03/2021,  10:00 - 11:00hrs GMT: The outlook on the flex economy and future of the workspace
How the flexible workplace evolves and what the new way of working will be over the next few months is a fascinating employee / employer and hospitality / real estate debate.
You will learn:
What lies ahead for the future of the modern office space.
How design and functionality is going to change post-pandemic.
How operations and AI is changing the way buildings are managed
Considerations:
Space-as-a-service v productivity-as-a-service.
Working from office v Working from home conundrum.
Flexible v long term leases - what's changing?
How operators are helping businesses 'back to work'
Host: Piers Brown, CEO, International Hospitality Media
Ted Orf, Co-founder, Revolt Ventures
Divya Rao, Workplace Strategist, KKS Savills
Robert Ryan, Property Director, Techspace

Antony Slumbers, Co-founder, Real Innovation Academy

Neil Usher, Chief Workplace and Change Strategist, GoSpace AI
 Watch the replay HERE
___________________________________________________________________________________
Wednesday 3/3/2021, 14:00 - 15:00hrs GMT: Mixed-use utopia - work, rest and play
With the shift in working and living patterns, mixed use development continues to be a trend in real estate, and most projects combine a residential and commercial component. The pandemic has prompted many developers and investors to look to diversify across a range of asset classes within individual projects, offering greater resilience across market cycles and evolving political, demographic and economic scenarios.
You will learn:
What to consider when evaluating the feasibility of a mixed use development.
How to leverage the synergies of each real estate component.
Tips on selecting your best partners and placemaking.
Potential challenges and pitfalls.
The key factors when designing the development to ensure it is attractive to tenants, and will stay desirable in the long term.
Future-proofing your development.
  Host: Piers Brown, CEO, International Hospitality Media
Richard Berridge, Head of strategy and enterprise, Howsy

Eoin Conroy, Investment/Development Director, YOO Group
Neil Davies, Founding Director, Neil Davies Architects LLP
Marloes Knippenberg, CEO, Kerten Hospitality
Holly Mitchell, Director, Simply Planning
Watch the replay HERE
---
Thursday 4/3/2021, 10:00 - 11:00hrs GMT:  Re-purposing redundant real-estate into new forms.
Real estate is increasingly being repurposed to revitalise struggling towns and cities to better meet the changing needs and preferences of city dwellers, workers, travellers and local communities. People are already readying themselves for the 'future different'. How will people stay, live and work in urban centres, and what will be the hospitality offerings of the future. Topics covered to include: planning, architecture and design, conversion, repositioning and future customer preferences.
Host: George Sell, Editor-in-chief IHM
Dexter Moren, Director, Dexter Moren Associates
Jonathan Humphries, Chairman, HoCoSo
Simon Wallis, Director, Planning, Savills
Johannes Kangas, CEO, Forenom
Watch the replay HERE
---
Thursday 4/3/2021, 14:00 - 15:00hrs GMT: Sustainability in Urban Development 
Host: Katharine Le Quesne, Managing Director, HOCOSO
Ufi Ibrahim, CEO, Energy & Environment Alliance
Matt Aspiotis Morley, Biofilico Wellness Interiors
Dr. Stefan Plesser, CEO, Synavision
Peter Sharratt, Managing Director, Fhoras Consulting
Sophie Carruth, Head of Sustainability Europe, LaSalle Investment Management
Watch the replay HERE​
---
Frequently Asked Questions
If you have any additional questions please contact marketing@internationalhospitality.media
What if I can't join the live events?
For each webinar you have registered you will receive a on-demand recording within 48 hours of the live event.
How do I join the event?
You will receive a unique joining link for each session you have selected, which will arrive in separate emails closer to the event. A reminder email with the unique link will arrive one hour before the event. To join the event click the link in the email.
Do I need any software?
No, we use zoom to run our webinars. You can access the event on any platform that supports zoom either in your browser or the zoom application on computer, smartphone or tablet.
Looking to position your brand amongst thought-leaders in the urban living space? - click here.
Learn more about the ongoing fortnightly URBAN LIVING webinar series here